I know it's hard to believe but it's true... I live in Bend Oregon! I'm so happy it's crazy! There are few feelings that compair to the joy and peace that one feels when they are confidently walking in what the Lord has for them! WoW that's about how to explain it! Here are some pictures of my new home.....
The outside...Kinda plain, but it's home sweet home!
"My Space"... I love it! It's so huge and roomy and i love my computer by the Window....not that the view is extravagant, but i do love it!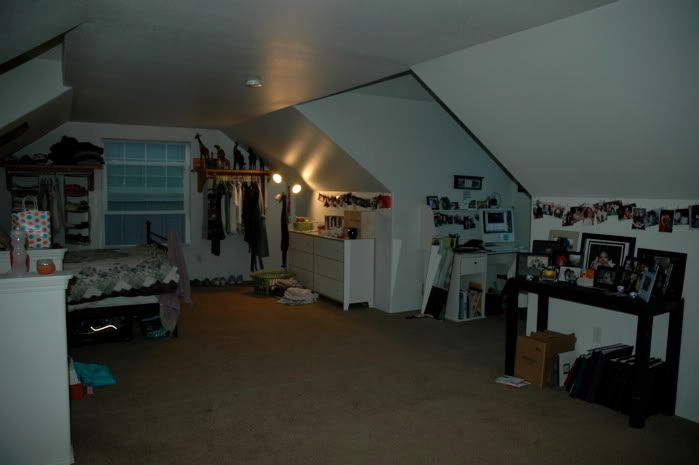 So that's the house! It's just right for me! and i'm so thankful for it. I'm a 10 minute drive from work at Red Robin, and about 10 minutes from Westside Church as well! and the sun rises and sunsets are absolutely amazing!!! Today i took a walk to Costco(about 1.5 miles) and the sun was shinning, the butterflys where springing through the air, and i just wanted to jump for joy! God is so good!
My first day of training at Red Robin was diffinatly an adventure. A very fun filled adventure! It is going to be a great place to work and the people i've met so far are a blast!
Well that's about it for tonight. If you are at home in Lynden(whatcom county or Washington) i've thought of you while writing this...hoping it will ease the miles between us, and give you a glimse of life in Bend. I praise the Lord for all your prayers and support. May your blessings be abundant and pain be few!
Give HIm the glory!