Unfortuatly for all you faithful blog checkers...i have been a slaker and have not posted for a while. but here i am today, making up for it =)
Let's see what's happened since my last post....hmm: SO Much! I'm keeping busy at Red Robin, which is good when the bills come flying in =) and my goal is to be the most joyful expo the Bend Red Robin has every seen, no mater what...everytime!!! It's going pretty good. I continually reminding my self it's about Jesus...and i need to be like him as much as possible.
Church. Where to start with how amazing it is?!?!?! I don't know! I love it so much. Emerge is such a blessing, that i hope i don't take for granted. A couple weeks ago we had close to 200 young adults on a thursday night, and that blows my mind! The worship is humbling, the messages inspiring and the leadership powerful! I pray that every church in America will be blessed with a young adult community like we have a Westside... I am burdened with the fact that my generation is "falling off the map" when we leave High School...We have the power to change our generation and the ones to follow, but we need leaders who will shepherd us to a world changing, Holy Spirit Powered movement!
Last weekend I had "the guys" here... smile you who came, cry those who missed it! It was so much fun showing them around Bend!! WE played football in the park, walked around downtown, tasted Bellatazza, hung out at Westside, and took an AMAZING hike out at Smith Rocks!!! Here are pics....
Me and my brother Jeremiah, who i hadn't seen since December! yay for Amazing siblings...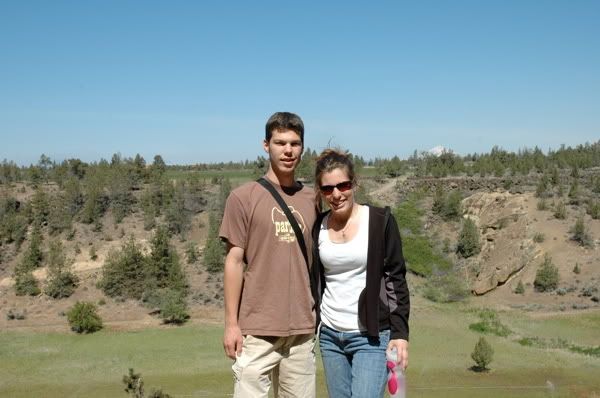 Me and the incredible creation God gave central Oregon!!!
The Central Oregon Night Snake we had the privalage of watching...do a lot of nothing...well it crawled aroung a little/ I did my research they are kinda rare so we are kinda special! oh and it was about 3 feet long!!!
A very cool picture I took from inside a rock!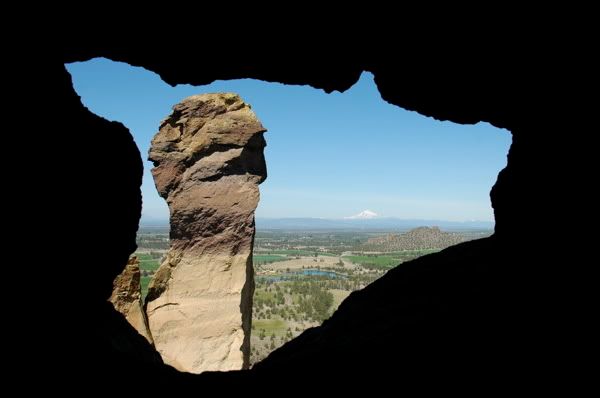 Matt, Tim and Jeremiah...holding on for dear life as they peer over the edge!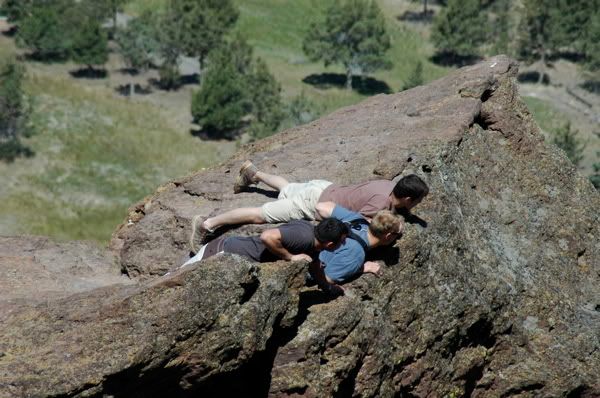 that about sums it up. God is amazing, I Love where He has me: in the palm of His Hand. He won't let go, He never changes!
I hope you all are enjoying the beginings of Summer. I know i am!! yesterday it was 85* and it's been up to 92* this weekend so far!!! I miss all your smilin faces, and can't wait to see you when i do!!!